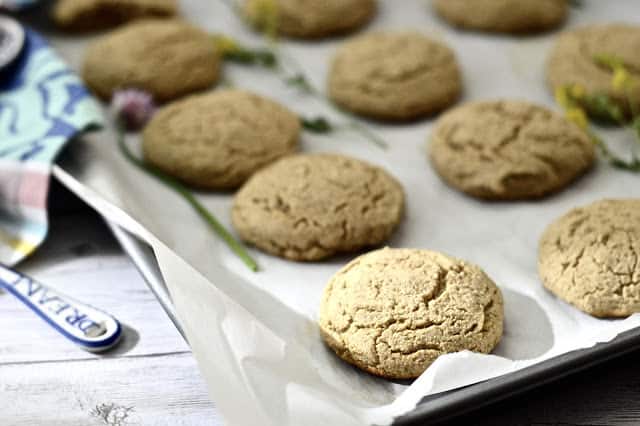 Hey friends. I have an amazing new recipe for you this week. Plantain Cookies!
But first, I have the best news ever.
I passed my rheumatology exams!
What does that mean? No more exams for me! Ever.
Let that sink in for just a second. I have been in post secondary training for the last 14 years. Yes 14 years. That is almost half my life (I am now 30 in case you were wondering). The thought of never having to study for another exam is a little unbelievable. But incredible at the same time. I have so many plans for what I am going to do with all that extra time. And a lot of it has to do with trying to grow this little blog of mine. Think more posts per week, more recipes, more health information, and more travel and wellness posts. Because the older I get the more and more I realize how much of overall health is related to overall wellness and the things that make you happy. For me that also includes exercise, fashion, spending time with friends and family, reading a good book and even watching a little TV or a movie once in a while. As a typical type-A driven person I often have a hard time focussing on just slowing down and relaxing, but that is something I am trying to work on.
Slowly.
Speaking of wellness, most of you know that I just got back from Bali. If you want to see a preview of some of the beautiful photos I took while I was there please visit my Instagram account. I will do a full re-cap of my trip in the coming weeks, but I took so many photos there it will take me a bit of time to edit them all.
That trip was exactly what I needed. A lot of rest, sunshine, amazing food, and a little adventure. I had always heard amazing things about Bali but couldn't have imagined just how beautiful it was until I saw it for myself. I took some pretty amazing photographs while I was there. I just wish I had had more time over there. Two weeks was definitely not enough. Oh well, it just means I will have to plan a return visit. Hopefully soon!
But let's talk about this week's recipe shall we? Plantain Cookies. Yes friends you read that right. Cookies made from plantains. It is possible I promise. Possible and delicious. Plantains can be used to make almost anything. You may have already seen my plantain pancake and waffle recipes. If not you should try those too!
These cookies are paleo, gluten free, grain free, AIP, dairy free and can also be made egg free. So hopefully that means you can try them! I always try to make my recipes as versatile as possible so that no matter what your dietary restrictions are you can still enjoy delicious food.
Please let me know what you think of these if you try them! I always love getting your feedback.
As always I would be thrilled if you visited my social media pages on Pinterest, Instagram and Facebook!
Until next time everyone, happy eating!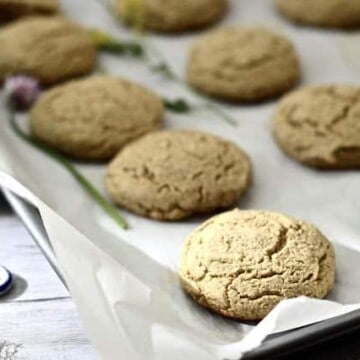 Plantain Cookies
You will love these plantain cookies. They are gluten free, dairy free and paleo and are a healthy cookie that can be eaten for dessert or as a snack.
Print
Pin
Rate
Instructions
Preheat your oven to 350F

Puree your plantains in your vitamix (I use this vitamix) or food processor (I use this food processor)

Transfer the pureed plantains to a large glass or ceramic bowl

Add the remaining wet ingredients and blend well

Add the dry ingredients and blend well with a pastry blender

Line 2 baking sheets with parchment paper

With your hands, form the dough into ~2- 2.5 inch round discs and place on the parchment paper. NOTE: leave a bit of room between each cookie as these do expand when they cook

Place the baking sheets in the oven

Remove from the oven and let cool for 5-10 minutes
Notes
** 

To make a gelatin egg: combine 1 tablespoon grassfed gelatin with 1 tablespoon cold water and stir vigorously until the gelatin dissolves, then add 2 tablespoon boiling water and beat well (it should make a frothy type substance)
Nutrition
Calories:
98
kcal
|
Carbohydrates:
11
g
|
Protein:
1
g
|
Fat:
6
g
|
Saturated Fat:
5
g
|
Polyunsaturated Fat:
1
g
|
Monounsaturated Fat:
1
g
|
Trans Fat:
1
g
|
Cholesterol:
14
mg
|
Sodium:
62
mg
|
Potassium:
101
mg
|
Fiber:
2
g
|
Sugar:
4
g
|
Vitamin A:
188
IU
|
Vitamin C:
3
mg
|
Calcium:
4
mg
|
Iron:
1
mg