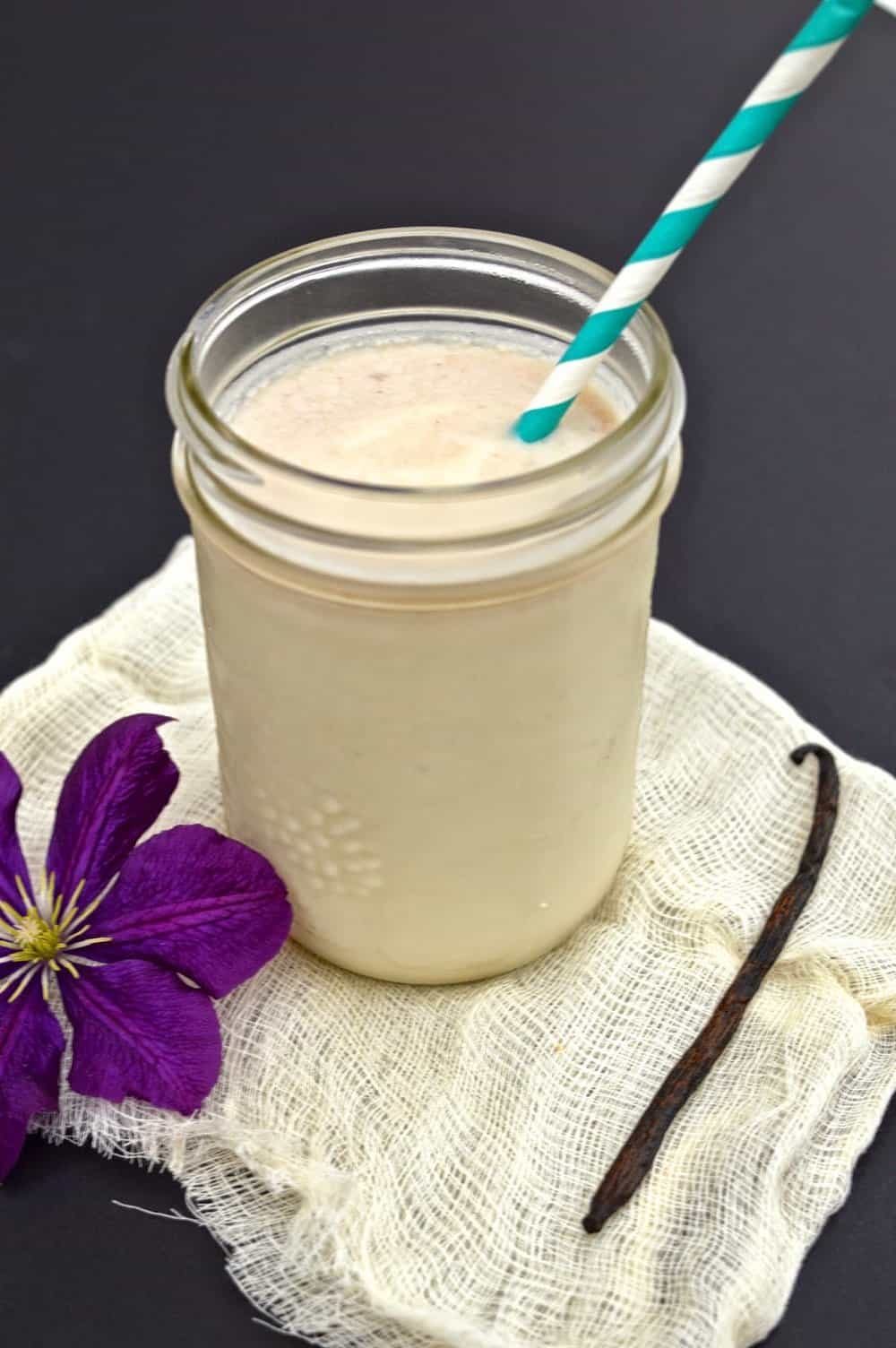 Happy Monday everyone! Now normally I wouldn't be calling Mondays happy but since it is a long weekend this one definitely is. Are you doing anything special this weekend? Do you have it off? I am still in the Okanagan enjoying the last bit of summer before returning to Calgary. I am not ready for summer to be over. At. All. I am dreading having to put tights and coats back on in the coming weeks. But it is pretty much a given that come September 1st the weather in Calgary transitions to fall. We are definitely a city that gets all four seasons. Even if some of them are way too short (umm summer), and winter just way too long. If you live here you know what I mean.
After posting a picture of this Dairy Free Vanilla Milkshake on Instagram a little while ago I have had many requests to post the recipe. So here it is friends! I hope you like it. You better make this one before it gets too cold out to enjoy a nice cold dessert.
Speaking of Instagram, are you guys on it? If not you should be! It is so addicting let me tell you. I have been trying to post more pictures on there lately so I would love it if you followed me! I often post recipes when I first make them, ahead of their reveal on the blog, so you can be kept in the loop of the happenings in my kitchen if you are interested. You can follow me here.
Can I just say what is with highway driving lately?? I had to drive to the airport two days in a row, and both days the highway was closed due to bad accidents. I have never seen that before. Is it getting crazy where you live too? Or is this a special Okanagan long weekend event? A trip that would normally take an hour took me 3 hours yesterday! Not fun. And if you know me you know that I am not a patient person. I hate things that waste my time. And I definitely classify being stuck in a car for 3 hours as a waste of time. You can only imagine how relieved I was to finally make it home! Grrr.
Ok rant over. Sorry you had to listen to that. Hopefully the recipe below will make it all worthwhile. It's a good one I promise.
Now I should mention that there is some controversy on whether vanilla extract is autoimmune paleo (AIP) friendly or not. I know many people on the AIP who tolerate vanilla extract without any difficulties, but I also know others who strictly avoid it since it is considered to be from a seed. I just wanted to mention this in case it affects you. Either way, the vanilla been seeds are NOT considered AIP friendly so if you are following this diet please use the vanilla extract option that is listed.
But this dessert is definitely gluten free, grain free, dairy free, egg free, nut free and compatible with the SCD and GAPS diets. So whatever your dietary restrictions this one should work for you!
Alright I think that is enough talk for one blog post. I would love it if you followed me on Pinterest, Instagram and Facebook!
Happy eating everyone!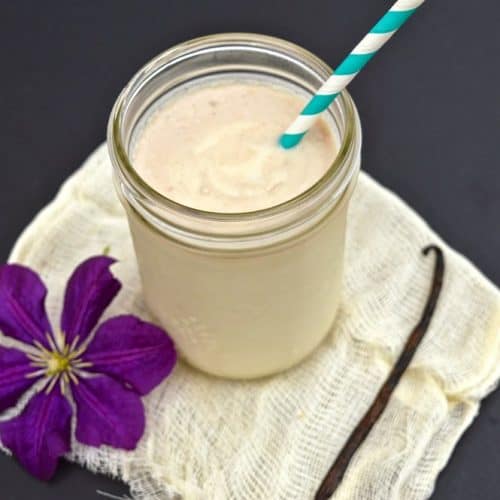 Paleo Vanilla Milkshake
(AIP, Dairy Free, GAPS, SCD, Paleo)
Instructions
Place all the ingredients, except the gelatin, into a blender and blend well until smooth

Add the gelatin and stir well until it dissolves

Transfer to a large glass, jar or other storage container and let sit in the fridge overnight. This allows the milkshake to thicken.