Chocolate Avocado Mousse. Doesn't that sound amazing? This chocolate mousse is very easy to make and is also vegan. Serve this chocolate avocado mousse as a quick and healthy dessert at your next party and I promise your guests will leave happy.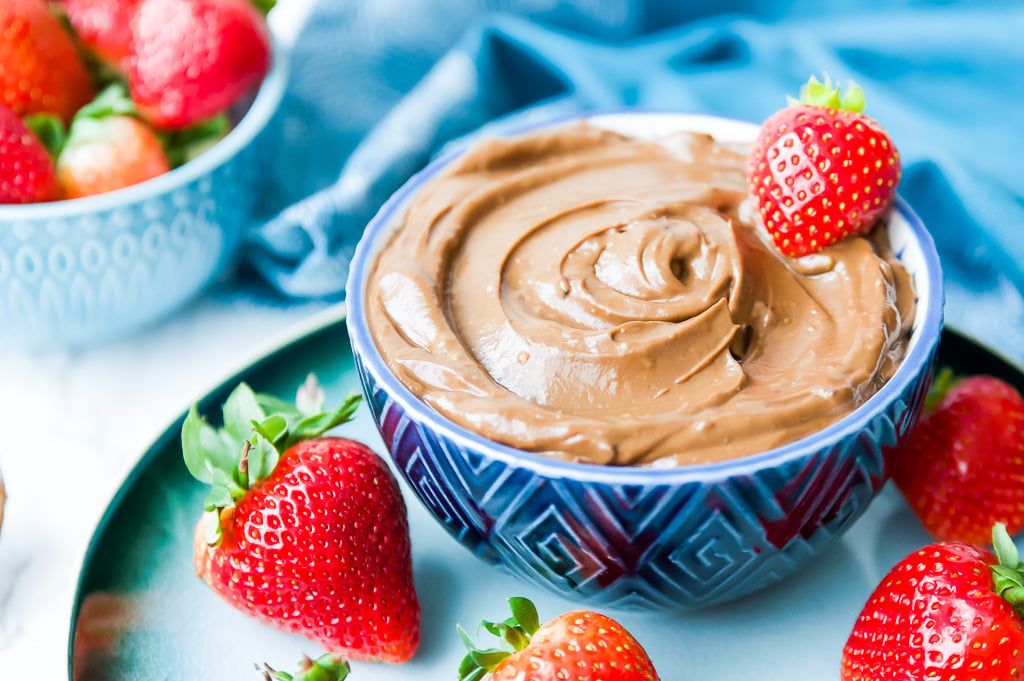 Chocolate Avocado Mousse. I can't believe I didn't think of this recipe earlier. It's just so darn easy to make! And so, so tasty. This recipe comes together in just minutes and can be used for so many things. It can be used as a dip for fruit, a topping on desserts like cakes or cupcakes, and it is also amazing simply eaten by the spoonful. I served this Chocolate Avocado Mousse at a Beautycounter event a few months ago and it was a big hit.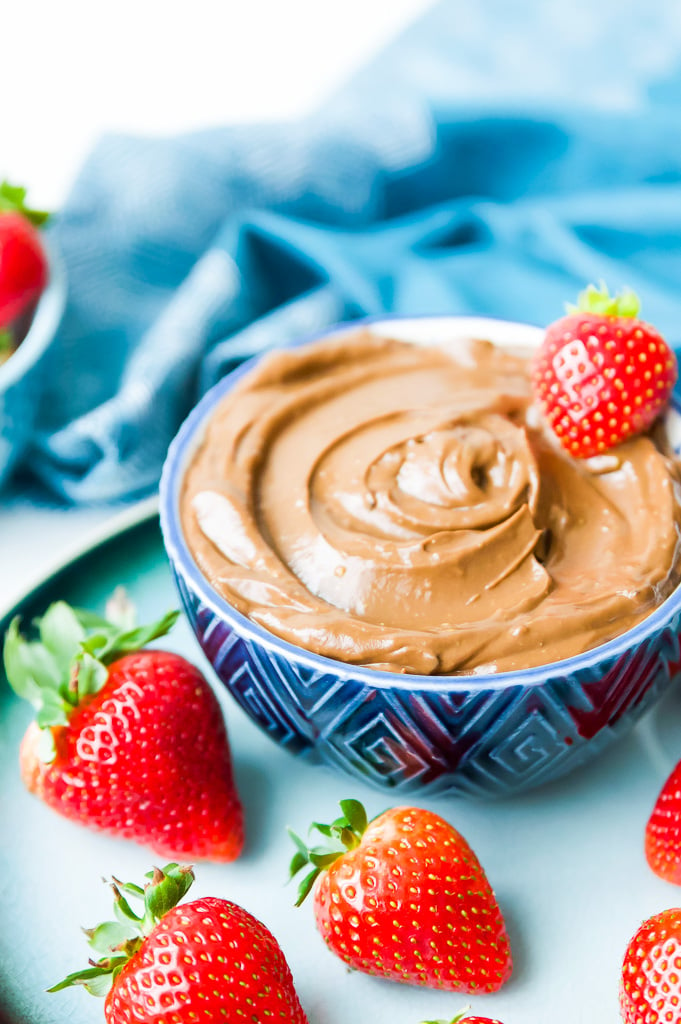 For those of you following my C.diff saga I'm sad to report that things have taken a turn for the worse again. It was 8 days after I stopped my last course of vancomycin that things flared up. Luckily I got to my doctor the same day and got back on the vancomycin right away so hopefully this current flare settles faster than the last few (this is now my fourth flare). This has been going on for over 2 months now so I am really pretty darn tired of this whole thing. But luckily I am now scheduled to get a fecal transplant on March 13 which has about a 90-95% success rate so fingers crossed it will finally kill this beast! It's not a cheap solution though. I have to pay $1200 to get to swallow someone else's stool. Sounds nice doesn't it? But if it works it will be the best $1200 I ever spent. I've already spent about $1200 on the vancomycin antibiotics so this is getting to be one expensive infection.
But I know you really don't come here to hear about me swallowing some one else's poop. So let's talk about more exciting things like this Chocolate Avocado Mousse. I served this at a Beautycounter event a couple months ago and it was a huge, huge hit. No one could guess there were avocados in there so for those of you who are worried about this tasting like avocados, have no fear. This Chocolate Avocado Mousse just tastes like creamy, chocolate deliciousness. It makes the perfect dip for fruit, icing for cakes and is so good just eaten by the spoonful.
Another bonus of this Chocolate Avocado Mousse recipe is that it is loaded with healthy ingredients. Avocados are such a healthy superfood, loaded with vitamins like vitamin C, K, E and B6 as well as minerals like potassium and magnesium. They also contain healthy monounsaturated fats, carotenoids, fibre and protein. As well coconut milk and raw honey provide even more nutritional benefits. Honey is my favourite natural sweetener because of everything it has to offer. Benefits like vitamins and minerals as well as anti-bactieral properties. Just make sure that you are always buying raw, local honey. Never buy those little bears filled with "honey" from your grocery store. Most of them actually contain corn syrup that has been disguised as honey (don't even get me started on this rant).
Now, if you are a chocolate lover like I am, you can find many other chocolate recipes on the blog as well. Recipes like Paleo Dark Chocolate Orange Fudge, Paleo Double Chocolate Avocado Brownies, Paleo Chocolate Ice Cream, and Paleo Nut Butter and Chocolate Crunch Bars.

To make sure you never miss another recipe make sure you sign up for the Pure and Simple Nourishment Newsletter!
Until next time, happy eating friends!
Leave your email to be sent subscriber exclusive deals, recipes and other goodies. No spam ever. Promise!
Chocolate Avocado Mousse
Instructions
Place all of the ingredients into your food processor or Vitamix
Recipe Notes
Optional topping ideas: cacao nibs, raw cashew pieces, coconut flakes
Note: This can be stored in the fridge for at least a week
You might also like
Paleo Orange Chocolate Energy Balls
Paleo Double Chocolate Avocado Brownies
Paleo Strawberry Vanilla Popsicles
Pin this recipe for later: