Is quinoa keto? The simple answer is no, it is not. Quinoa is high in carbohydrates and since the keto diet is a low carbohydrate diet, quinoa is not keto friendly.
Is quinoa keto: what is quinoa?
Quinoa (which is pronounced "keenwah") belongs to the Chenopodiaceae or amaranth family, the same family as spinach and beets. Quinoa is known as a pseudo-cereal or pseudo-grain and is actually a seed that comes from a flowering plant.
Quinoa is native to South America and is considered a sacred plant because it is rich in protein with a great balance of essential amino acids and was often termed the "golden grain".
There are over 100 different types of quinoa, but the most common types you'll find are white, red, and black. White is the most common type of quinoa available in grocery stores, but red and black quinoa are also becoming easier to find.
Is quinoa keto: health benefits of quinoa:
There are many properties of quinoa that make it beneficial to health. Quinoa is high in many vitamins and minerals and is also gluten free so it is safe for those with celiac disease or who are gluten intolerant. It is also popular with vegans and vegetarians because it is one of the few plant based foods that contains all 9 essential amino acids, making it a complete protein.
Some of the unique properties of quinoa include:
It is gliadin and gluten free
It is high in fibre
It is hight in many vitamins including: vitamins E and C, and B complex
It is high in minerals including: calcium, magnesium, iron, potassium, phosphorus, manganese, zinc, copper, and sodium
It contains higher levels of total protein, methionine, and lysine when compared with many other grains
It is one of the few plant foods that provides all 9 essential amino acids making it a complete protein
It is rich in essential fatty acids such as linoleic and alpha-linolenic acid
It contains high concentrations of antioxidants including alpha-tocopherol and gamma-tocopherol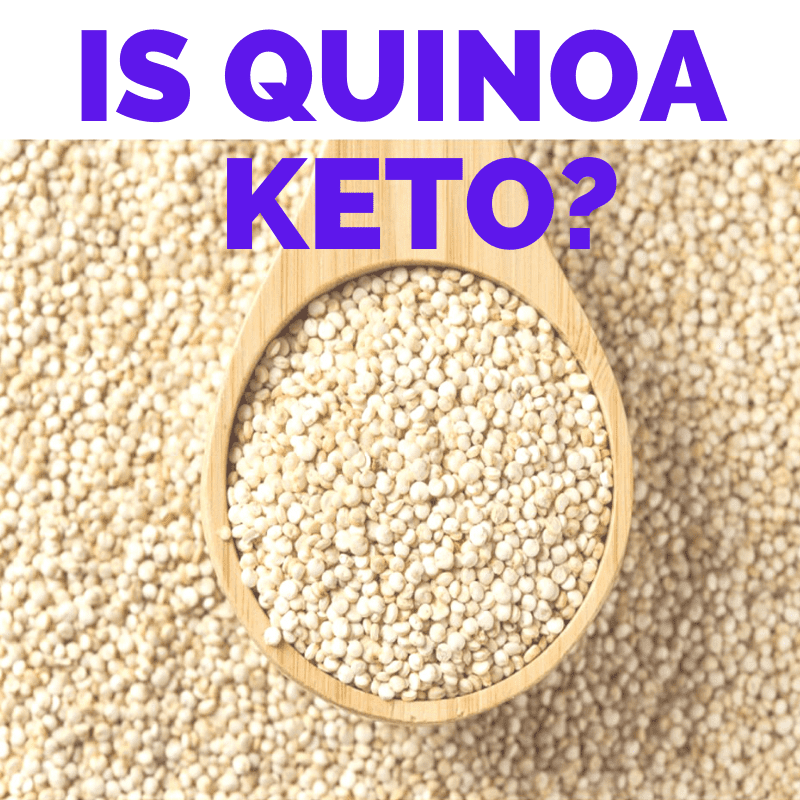 Why quinoa is not keto:
The keto diet is a low carbohydrate diet. On a standard ketogenic or keto diet the goal is to eat approximately 20-50 grams of carbs per day so that you can maintain a state of ketosis.
The problem with quinoa is that it is not a low carbohydrate food. One cup of cooked quinoa contains 222 calories, including 34 grams of net carbohydrates, 5 grams of fiber, 8 grams of protein and 4 grams of fat. That means the total carbohydrate count of a cup of quinoa is 39 grams, which would be higher than most people's carbohydrate allotment for the day.
Is quinoa keto: should you eat quinoa?
As you are aware, my number one rule when it comes to nutrition is to do what works best for you. Because what works well for one person can be disastrous for someone else. We are all unique. If you do well with quinoa there are a number of potential health benefits associated with it so I encourage you to continue eating it.
However if you are on a keto or ketogenic diet you will need to avoid quinoa. As well, many people (including myself) find that quinoa leads to significant stomach upset and GI symptoms (you can read more about why in this article).
Depending on what diet you are following you should be aware that besides not being allowed on the keto diet, quinoa is also not allowed on a number of other diets including paleo, Whole30, SCD, AIP or GAPS. Quinoa can also make the symptoms of SIBO worse, so if you are dealing with SIBO I also recommend avoiding quinoa (you can learn more about SIBO here).
Take home point: is quinoa keto?
The simple answer is that no, quinoa is not keto. It is high in carbohydrates and since the keto diet is a low carbohydrate diet it is not keto friendly.
Other health information you will like:
SINCE YOU MADE IT THIS FAR WE ARE BASICALLY BEST FRIENDS SO BE SURE TO FOLLOW ME ON INSTAGRAM, PINTEREST AND FACEBOOK WHERE I SHARE EVEN MORE RECIPES AND HEALTHY LIVING TIPS!
Pin this post for later: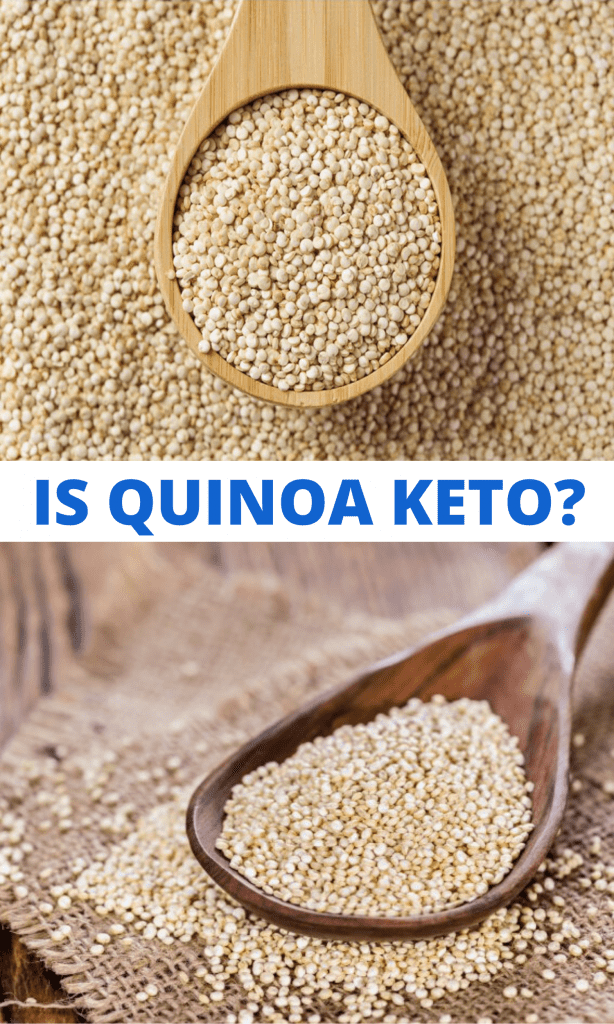 References: