Do you know what toxins are hiding in your skincare and cosmetic products? You might be surprised to learn how many harmful ingredients can be in your skincare and beauty products. Learn what ingredients you need to watch for and avoid.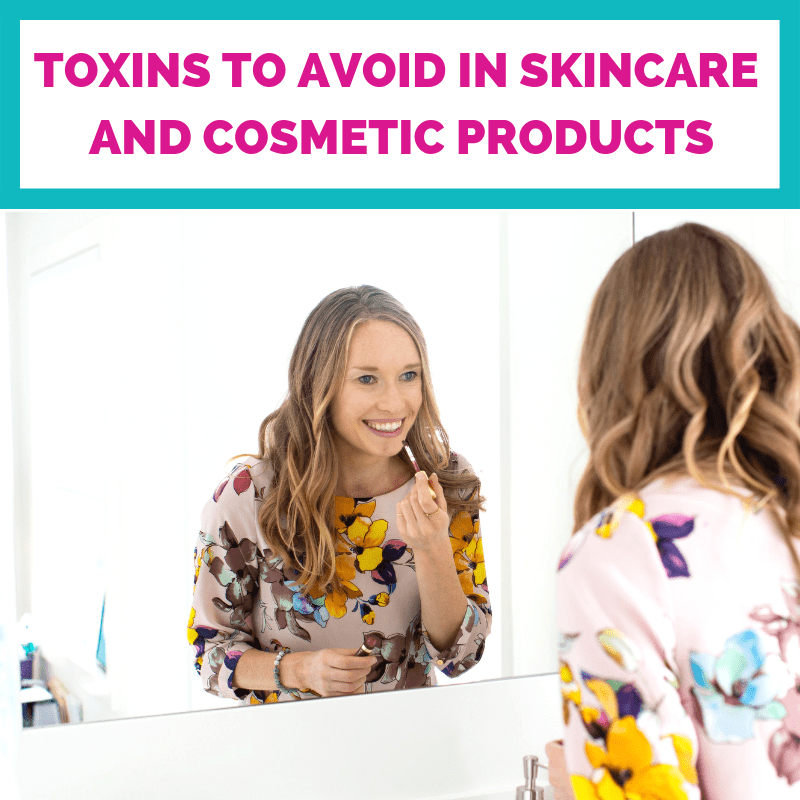 I am so excited about this! I wrote a guest post for Primally Pure! It's all about the ingredients you need to watch for in your skincare and cosmetic products. Because the sad truth is that many products on the shelves today contain ingredients that are very dangerous to your health. It makes my blood boil that companies can put toxic ingredients in their products and make a profit by doing so. Especially because the industry is so under-regulated that companies don't even have to disclose all of the ingredients in their products on the labels. How crazy is that? How can you figure out if something is good for you if you don't even know what's in it?
Now, I could write an essay on this topic but I had a word limit I needed to stick to for the post so I broke it down into four main ingredients you need to watch for:
Fragrances
Phthalates
Parabens
Heavy Metals
Pin This Post For Later:
Here are a few quotes from the article:
"Ingredients that are known carcinogens, hormone disruptors, neurotoxins and other health harming ingredients can be hidden under the term fragrance."
"Studies show that phthalates have estrogen-like properties and anti-androgenic properties."
"Parabens are known hormone disruptors, and parabens can also contribute to hormonally based cancers such as breast cancer. One study even showed that 99% of those with breast cancer had paraben accumulation in their breast cancer tumors."
"When they have been randomly tested, 95% of lipsticks on the market were found to be contaminated with lead."
You can read the whole post by clicking here: 4 Chemicals To Look Out For On Your Product Labels
And if you are interested in cleaning up your skincare or beauty products I have a couple deals for you:
Save $15 off your first Beautycounter order with me – Simply shop through my link (click here) and then email me at erin.carter.md@gmail.com and I will reimburse you. And if you need suggestions for products feel free to email me or fill out my skincare quiz.
Get 10% off your order with Primally Pure. Simply use this link to shop and enter the code "pureandsimple" at checkout to get the discount.
And if the topics of clean beauty and environmental health interest you, you might also like a few other posts I've written:
How to Choose a Safe Sunscreen
Why I Became a Beautycounter Consultant as a Doctor