This Peach Ginger Fizz is the perfect summer drink! Made with no added sugars and only 3 ingredients you are going to love this Peach Ginger Fizz. Serve this Peach Ginger Fizz at your next party for an easy, healthy cocktail.
Friends! I finally have a new recipe for you! I know it's been a few weeks since I last posted but today we are sipping on one of my favourite new drinks: a Peach Ginger Fizz. Since peach season will be gone before we know it, hopefully you'll be able to make this drink while there are still peaches filling the farmer's markets and grocery stores.
The reason it's been so long since I posted is that I was getting my site moved over to WordPress from Squarespace. And man oh man has it been a difficult process. My developer actually started working on this project back in January! Yes 9 months ago. That's how long it took to work out all the kinks and get things transitioned over as smoothly as possible. And even now we are still discovering errors. So if you find any recipes that aren't displaying properly, or links that aren't working, please, please, please let me know so I can get them fixed! I would be so grateful.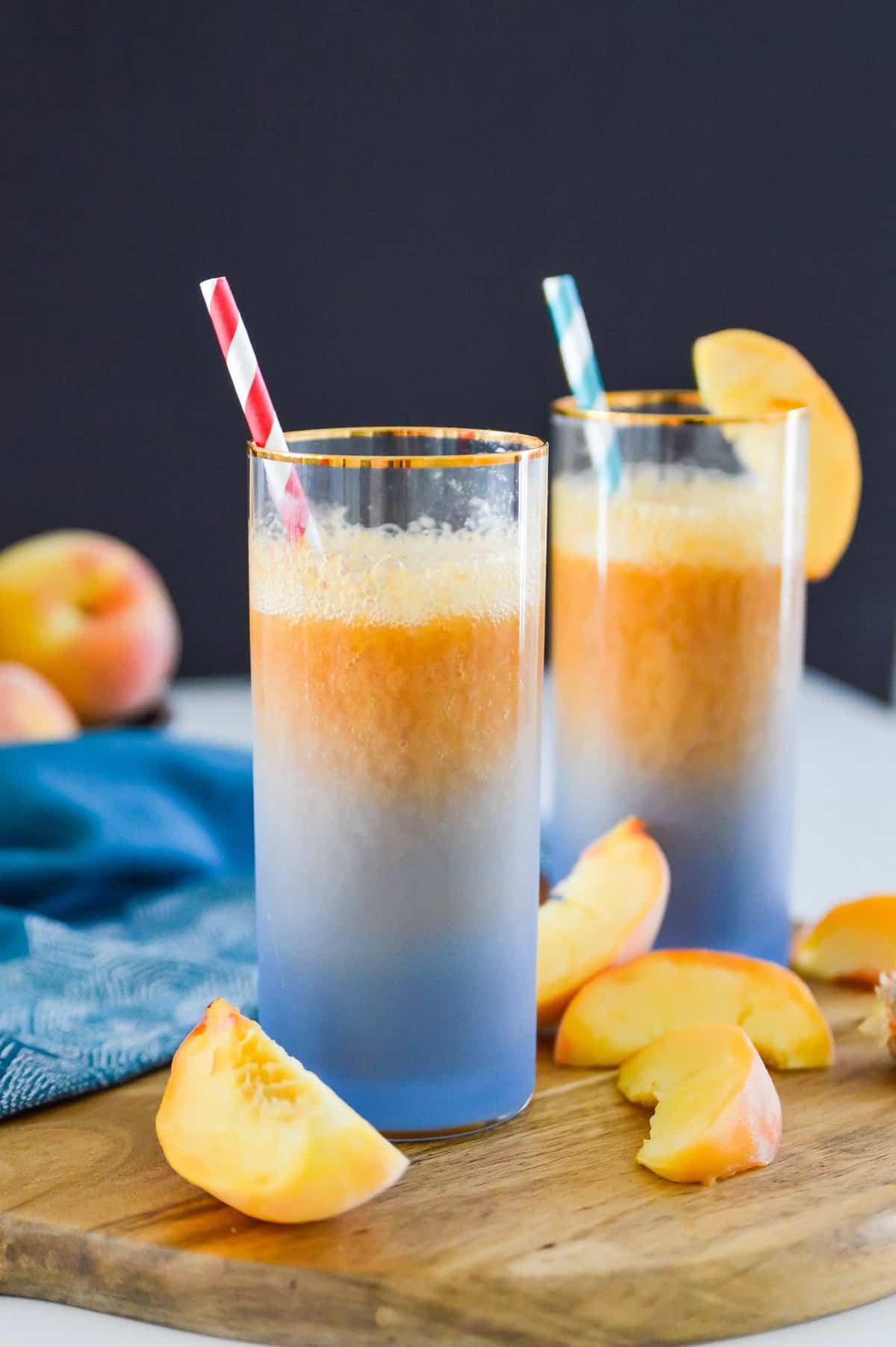 Have any of you been to see Christopher Robin yet? If not I highly recommend it! It was so cute! I have been a Winnie the Pooh fan for a long time and the movie did not disappoint. It was funny, it was sad and generally just a nice feel-good movie. Erik and I went on a little movie date night last weekend and he really liked it too so it's not just for girls. We also tried a new restaurant this weekend, Bridgette Bar and it was so good! I definitely recommend the grilled octopus, beet and cherry salad and beef strip steak. They were all amazing. And they even had a gluten and dairy free vegan cheesecake that I could have for dessert. It's not on the menu so make sure you ask about it. It's not often that I can get an actual dessert at a restaurant so when I can I always do.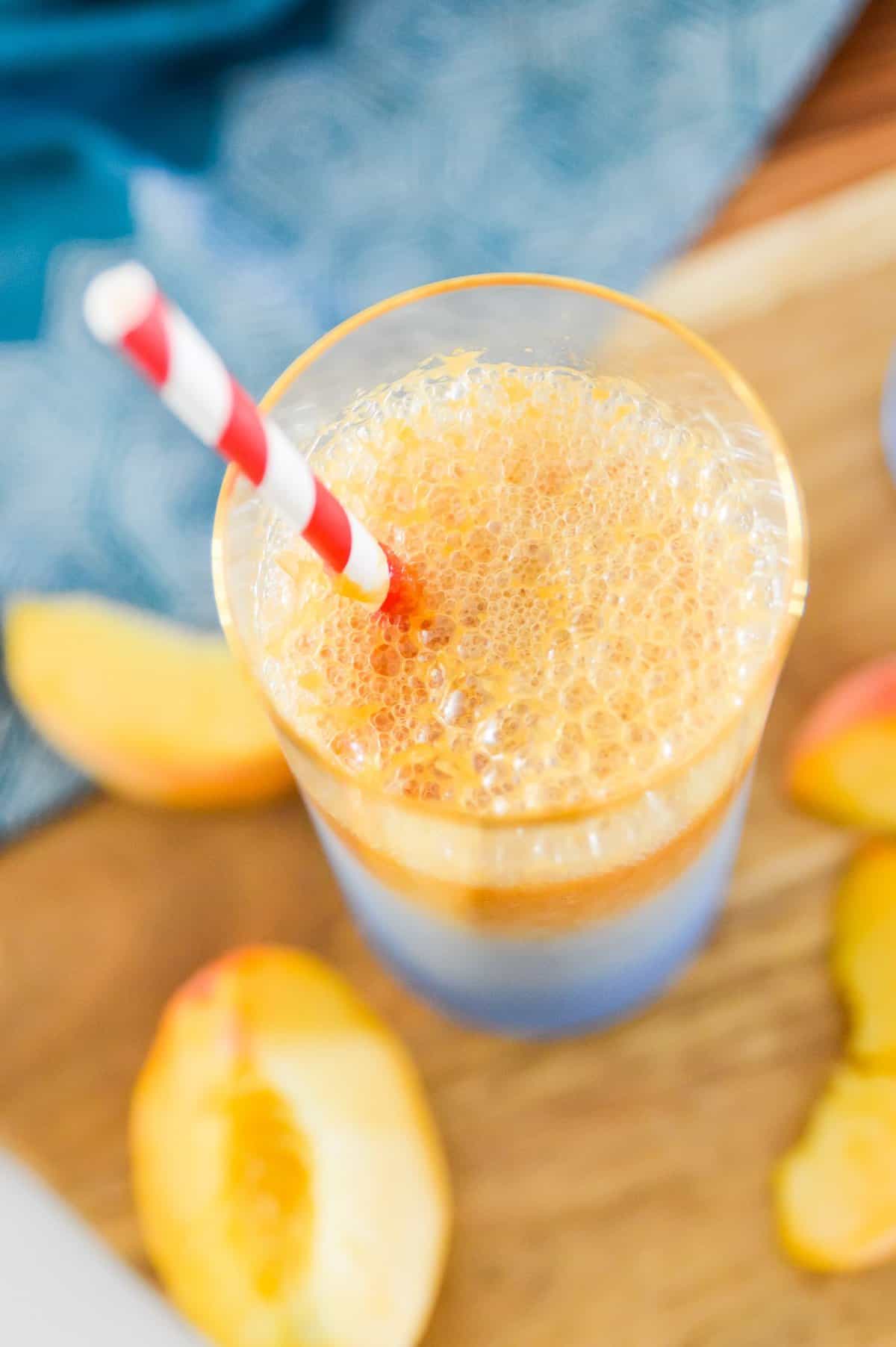 Now, this week we are sipping on my newest drink obsession. My Peach Ginger Fizz. I have a hard time even calling this one a recipe since it's made with only 3 ingredients, but sometimes the simplest recipes are the best recipes. And before we know it the peaches will all be gone from the stores so I wanted to make sure I got this recipe to you ASAP so you could try it before next year. This Peach Ginger Fizz is also safe for pretty much any special diet. It's Whole30, Paleo, AIP, Vegan, SCD and GAPS legal. Yes my friends, even if you are eating a restricted diet, that doesn't mean that you should have to miss out on delicious food and drinks. At least not if I have anything to say about it.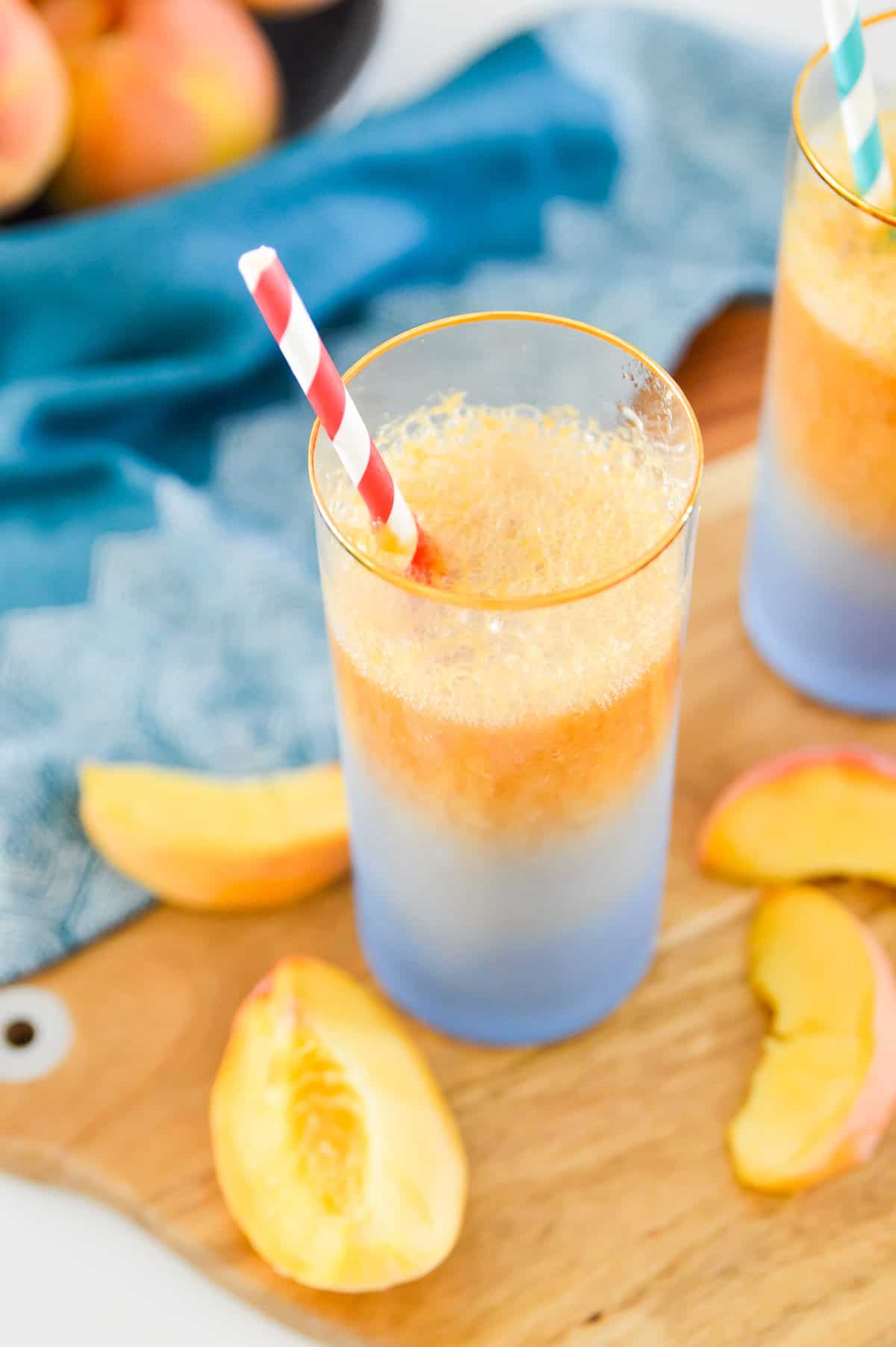 The other great thing about this Peach Ginger Fizz recipe is that it takes just a few minutes to make. You chop the peaches and then throw them, along with the other 2 ingredients into your Vitamix blender (this is the one I use and love ) and then blend. Simple as that! I have made 2 batches of this drink this week because I had so many peaches that needed to be used up before they went bad. Letting peaches go to waste would pretty much break my heart, so needless to say Erik and I have been sipping on this cocktail all week long. And you won't hear either of us complaining about it. If you're looking for a quick and delicious cocktail to serve at your next gathering this one is guaranteed to be a hit.
As always, I would love to hear what you think about the recipe! Please leave a comment if you try it! And if you aren't yet subscribed to my newsletter, please make sure that you do that. I send my subscribers exclusive deals, recipes and other goodies that you won't get anywhere else. And don't worry, I won't spam you I promise!
Until next time, happy eating everyone!

Peach Ginger Fizz
This Peach Ginger Fizz is the perfect summer drink! Made with no added sugars and only 3 ingredients you are going to love this Peach Ginger Fizz. Serve this Peach Ginger Fizz at your next party for an easy, healthy cocktail. 
Ingredients
4

ripe peaches, chopped

I leave the skin on

2

cups

ginger kombucha

I used GT's Ginger Kombucha

1

tbsp

organic vanilla extract

omit for Whole 30 and AIP

1/4 - 1/2

tsp

ginger powder

if you wan't a bit more ginger taste
Instructions
Place all of the ingredients into your Vitamix blender

Blend well until smooth
Recipe Notes
Kombucha will give this just enough fizz!
Nutrition Facts
Peach Ginger Fizz
Amount Per Serving
Calories 147
Calories from Fat 9
% Daily Value*
Fat 1g2%
Sodium 40mg2%
Potassium 386mg11%
Carbohydrates 32g11%
Protein 3g6%
Vitamin A 978IU20%
Vitamin C 12mg15%
Calcium 14mg1%
Iron 1mg6%
* Percent Daily Values are based on a 2000 calorie diet.
Other recipes you might like:
You might also like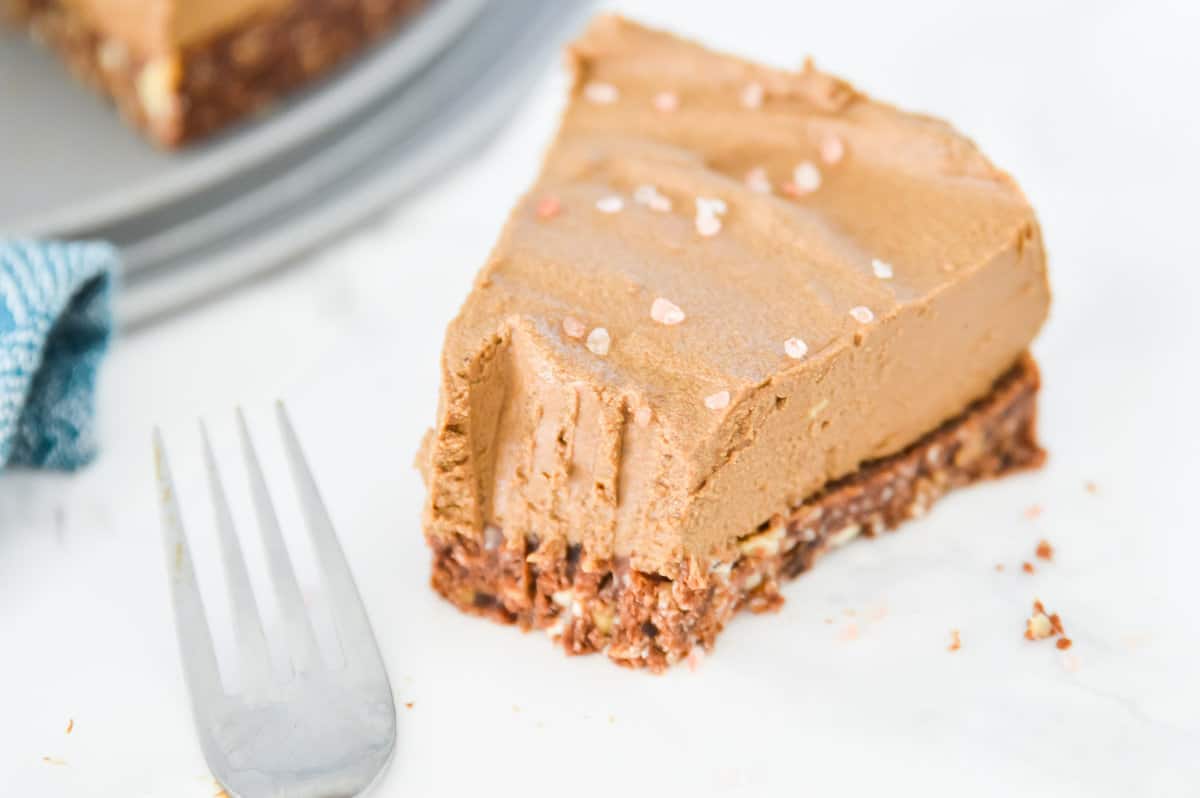 Pin this recipe for later: