Paleo Double Chocolate Fudge Cookies. Do I even need to say more? These chocolate cookies make the perfect grain free treat. Pair these double chocolate cookies with a glass of dairy free milk and I can't think of anything better!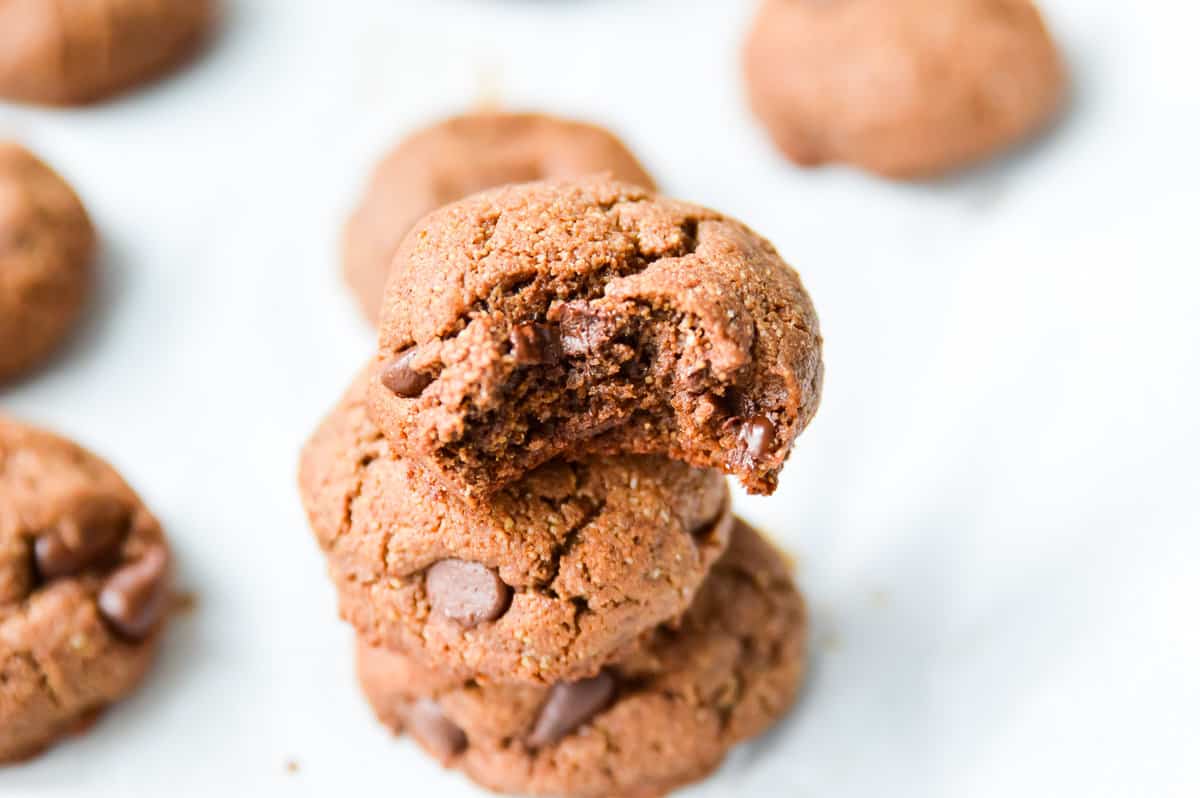 I am so excited about today's post. Not only are these Paleo Double Chocolate Fudge Cookies basically the best thing ever (in my humble opinion) but I am sharing them as a guest post over at one of my absolute favourite blogs, 40Aprons. If you aren't already familiar with Cheryl's work, she is basically a blogging genius. Her recipes are incredible and her food photography is also just amazing. Plus she is an incredible friend and mentor. So when Cheryl put out a call for guest posts while she takes a little maternity leave I jumped at the chance to help.
I also wanted to make sure that I created a recipe worthy of 40Apron standards. Any old recipe would just not do. It had to be something extra special, and so, with some trial and error I created these amazing Paleo Double Chocolate Fudge Cookies. I have tested these cookies out on many people, and the feedback I have gotten has been extremely positive. I am told that these taste even better than most gluten and dairy filled cookies. If you ask me, that is a huge win! I would love to know what you think of them too!
And if you you are a chocolate lover like myself, I have many other recipes you are sure to love like:
And if you like the idea of free, subscriber exclusive recipes, sign up for my newsletter below. You will be sent FREE copies of my Whole30 Recipe Ebook, Paleo Dessert Ebook and much, much more!
Leave your email to be sent subscriber exclusive deals, recipes and other goodies. No spam ever. Promise!
Get The Recipe:
To get the recipe for the Paleo Double Chocolate Fudge Cookies please head over to 40Aprons by clicking here.
Pin This Recipe For Later: