This Paleo Beef and Broccoli is so easy to make because it is all done in the slow cooker! Paleo Beef and Broccoli is bursting with flavour and will have you coming back for seconds and maybe even thirds. Add this Paleo Beef and Broccoli to your weekly meal plan and you will not be disappointed.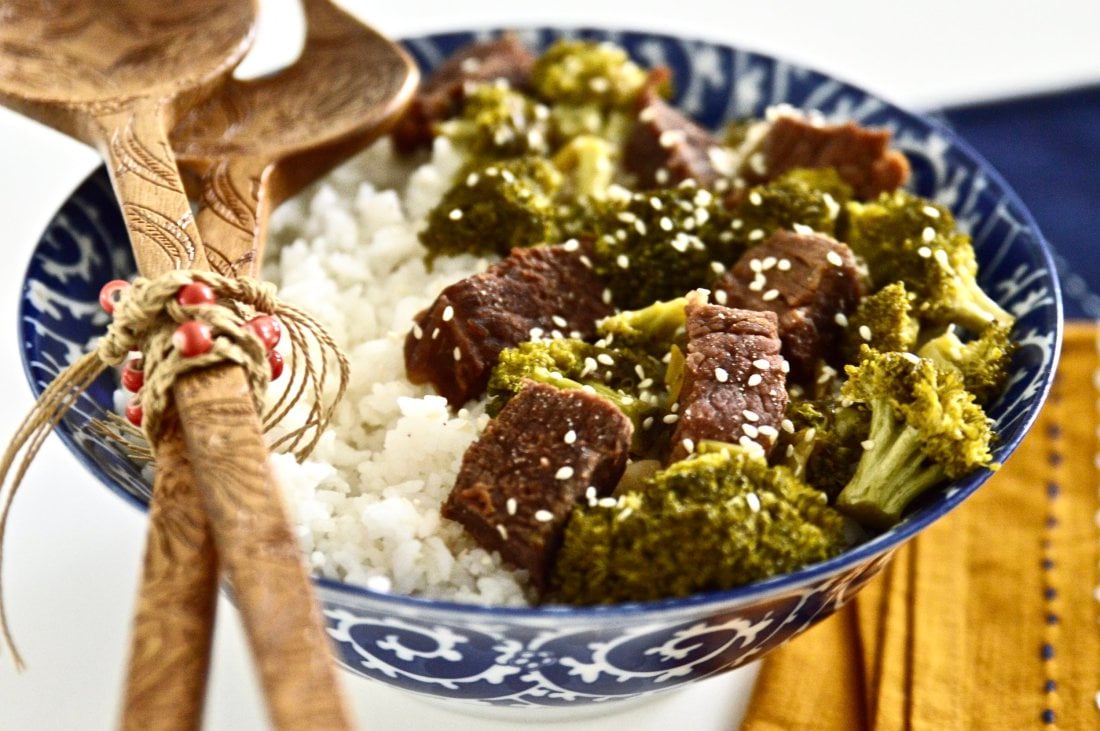 Happy Monday! Did you miss me last week? Sorry for the lack of post. Life just got in the way. We were busy with Thanksgiving celebrations, weddings and even funerals. Yes it has been a bit of a roller coaster around here the last couple weeks. But things are back to normal again and so I am celebrating with this delicious Paleo Beef and Broccoli recipe. Trust me, you guys are going to like this one.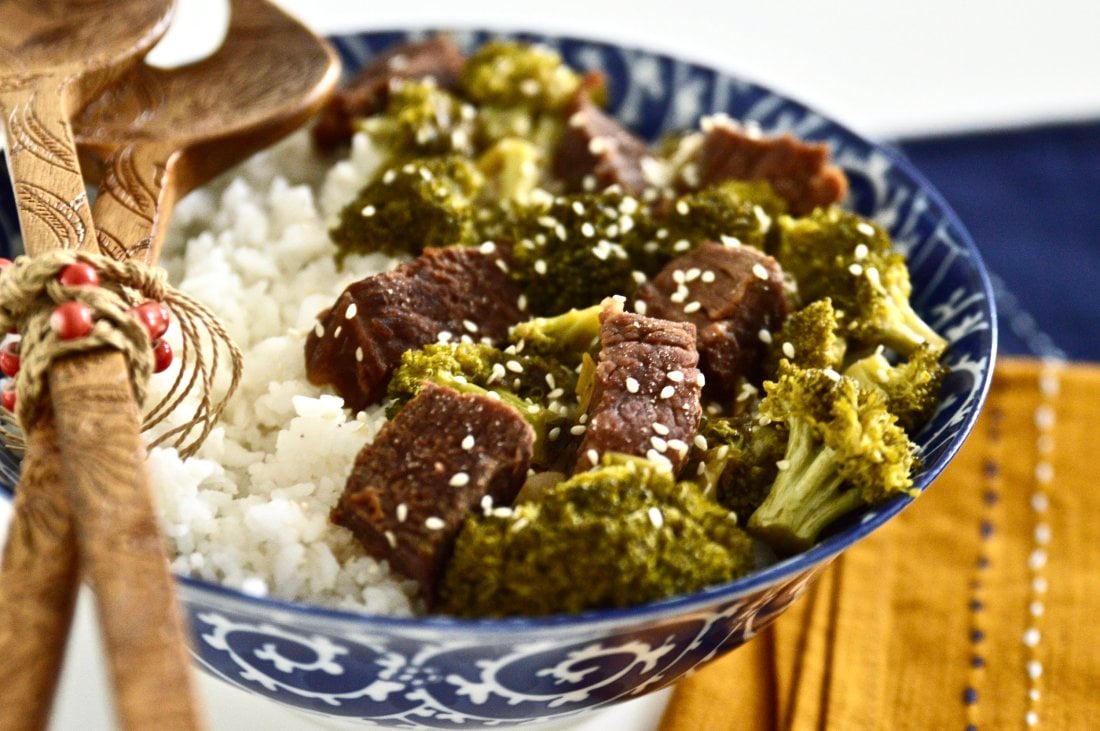 I feel like there are some weird things going on in the universe right now. Between the shooting in Las Vegas, all the horrible natural disasters and weather related tragedies, and people around me dying unexpectedly, and at young ages, I don't really know what to think. There are so many people who are going through horrific things right now. Some days it's hard to just carry on with normal life. I have been donating to various charities and trying to support my friends and family who are going through tough times as best I can, but it just never really feels like enough. I almost feel like I am due to have something horrific happen to me. Does that sound terrible? I don't want to jinx it by saying anything out loud but I do realize, that, for the most part, my life has been pretty tragedy free. I have watched some of my best friends lose their parents or loved ones unexpectedly in the last few years or survive horrible medical diagnoses or accidents that it really does make me grateful for the life that I do have.
It's no secret that I love my slow cooker. I use that thing all the time. It helps me make recipes like Slow Cooker Pineapple Pork Ribs, Slow Cooker Blueberry Pork Roast, Texas Slow Cooker Beef Chili and Tropical Slow Cooker Pork Roast. Slow cookers are the perfect tool to make easy, delicious dinners. You basically just throw in the ingredients and let that little gadget work its magic. Honestly I don't know what I would do without mine. I'd be spending a lot more time in the kitchen that's for sure. And let's face it, I have way better things to do with my time than slave away in the kitchen (and I know you do too). So I just had to create another slow cooker recipe for you guys. This time it's Paleo Beef and Broccoli. And it is pretty darn delicious if you ask me.
Before I switched to the paleo diet I used to order beef and broccoli at Chinese food restaurants all the time. It was one of my favourite dishes. After six years on the paleo diet I finally decided it was time to make a healthier version of the dish I used to know and love. And this Paleo Beef and Broccoli is the result of that mission. Think tender beef and bursting with flavour broccoli. This healthy Paleo Beef and Broccoli has officially become a new favourite in our house and I hope it will become one of yours as well. It pairs really well with cauliflower rice (or white rice if you aren't following the paleo diet).
Slow Cooker Paleo Beef and Broccoli Recipe
Ingredients
2

cups

bone broth

1/3

cup

coconut aminos

1/4

cup

Red Boat Fish Sauce

1/4

cup

honey

1/4

cup

sesame oil

3

tbsp

coconut flour

1

tsp

ground ginger

1

cup

chopped green onions

2

lbs

grass-fed sirloin steak, chopped

2

heads of broccoli, chopped
Instructions
Add all the sauce ingredients into your slow cooker (this is the one I use and love) and whisk to combine

Add the beef and mix well

Turn the slow cooker onto low heat and cook for 4 hours

Add the brocolli and cook for an additional 1-2 hours (depending on how soft you like your broccoli)
You might also like
Orange Ginger Chicken Stir Fry
Tropical Slow Cooker Pork Roast
Pin this recipe for later