This free Clean Treats Cookbook is full of delicious desserts that are all gluten free, dairy free and refined sugar free, yet you'd never know it! All of the recipes are paleo and many are also vegan too!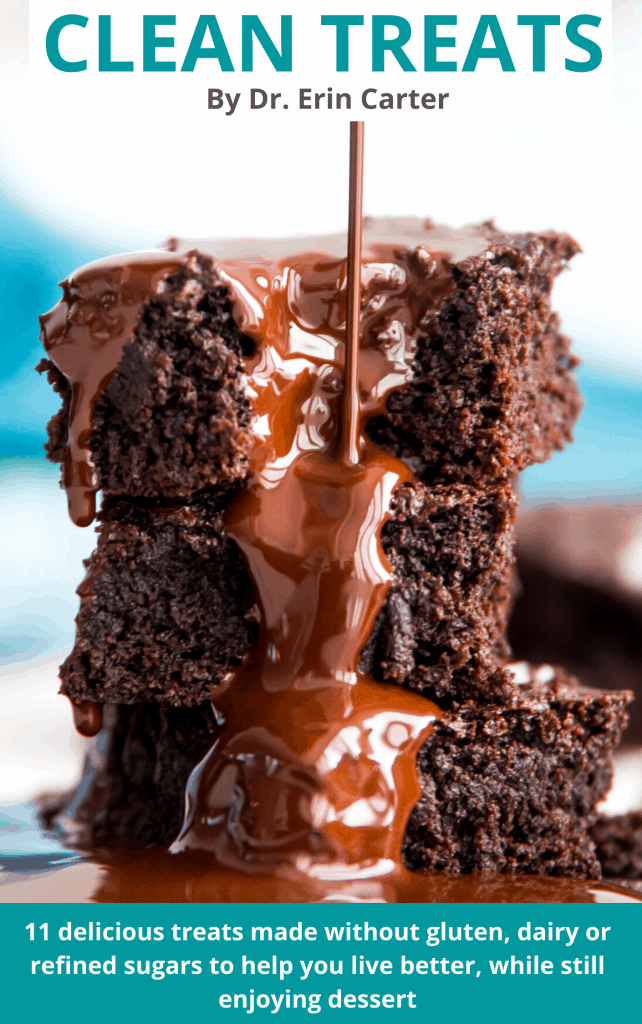 Clean Treats Cookbook
Do you love desserts? I sure do! But I also love to feed my body real, nourishing ingredients and try to avoid processed sugars as much as possible. I also avoid gluten and dairy, so sometimes finding desserts that are not only delicious but are free of gluten, dairy and refined sugars can be hard. But I always love a good challenge, and over the years I've gotten good at creating delicious treats that not only taste amazing but are filled with real, unprocessed ingredients. Today I'm so excited to share my Clean Treats Cookbook with you. It's filled with 11 delicious desserts that are all gluten free, dairy free and refined sugar free. All the recipes are paleo and many are vegan too! In this book you'll find desserts like:
The Best Paleo Brownies
Blondies with Chocolate
Turtle Bars
Apple Pie Bars
Berry Ice Cream Bars
Lemon Macaroons
Dark Chocolate Orange Fudge
Peppermint Brownies
Lemon Cranberry Bars
Chocolate Orange Brownies
Chocolate Crunch Bars
Initially I was planning on charging for this book, but I've since decided to give it to you for free. Simply leave your email in the form below and the book will be sent to your email. Simple as that!
Frequently asked questions:
Are all the recipes in the book vegan?
No not all of the recipes are, but many are and most others could be easily modified by using an egg substitute!
Are any of the recipes keto or low carb?
No they are not. I personally don't do well on a low carb or keto diet and find it too restricting for most people. Instead all the recipes use natural sweeteners like honey, maple syrup or coconut sugar.
I would love to hear which dessert is your favourite! Please comment and let me know. Until then, happy eating everyone!
Other clean treats you're sure to love:
Since you made it this far we are basically best friends so be sure to follow me on Instagram, Pinterest, TikTok and Facebook where I share even more recipes and healthy living tips! And don't forget to leave this recipe a star review before you go!